Ruby Rocks is one of our favourite brands here at Simply Be – and it must be one of yours too because the pieces always sell like hotcakes!
This season the collection has a distinctly fruity feel to it – perfect for a long hot summer (here's hoping!).
We're going bananas (sorry, had to) over this floaty kaftan. You can wear it as a top or a beach cover up and the sleeves can be worn loose or tabbed up.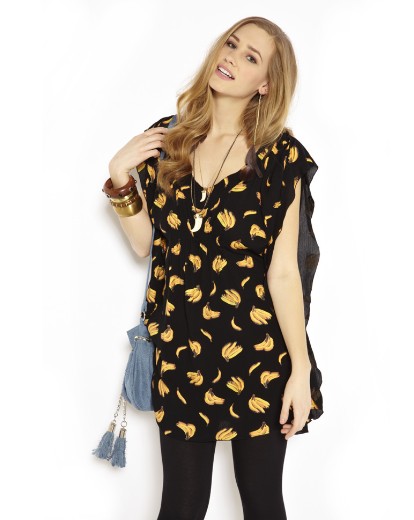 This pineapple print sundress has a totally tropical vibe – and the side ties will really help show off those curves.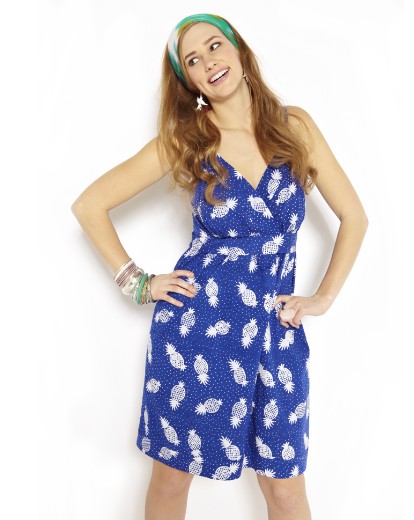 This sweet frill hem dress is called the BBQ dress and we can see why! It would definitely look best in the sunshine, with an ice cold drink in hand as the perfect accessory.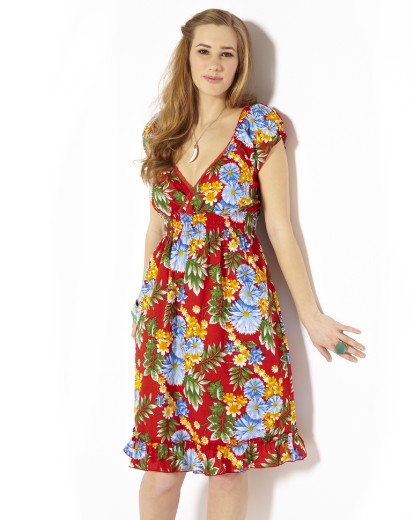 The biggest event in the plus size fashion calendar has just taken place – and though we weren't there in person, we were there in spirit!
Yep, Full Figured Fashion Week (affectionately known as FFF week) rocked the fashion world last week! Curvy models strutted down the catwalks in designer looks, the fatshion-shere went crazy as bloggers met for a week of fashion parties and we took inspiration from the fabulously eclectic choice of outfits on display from models, bloggers and designers alike!
And imagine our excitement when we saw that one of our favourite fashion bloggers was sporting our very own Ruby Rocks jumpsuit! Yep, Marie Denee of The Curvy Fashionista made the on-trend all-in-one her second day outfit – and we must say, she looks gorgeous!
We first saw Marie wearing the outfit on Facebook! Christina from Musings of a Fatshionista posted it to her page – and she's kindly let us use the photo here, so you can see this fabulous look in its full glory! That's Marie at the front and Christina at the centre-back – it goes without saying that she looks gorgeous too!
And you can see even more photos of Marie's look on her latest blog post – Full Figured Fashion Week – Look of the Day: Simply Be UK!
Oh, one last thing. If you want to get that gorgeous Ruby Rocks jumpsuit for yourself, you'll have to be quick because it's selling out fast!