Going to a festival, fair or fiesta this summer? Or planning a nice relaxing staycation? Then here's our guide to stepping out to the British outdoors in gorgeous fashion, while being stylishly practical!
We love a British holiday, you can't beat picnics in the countryside and walks along the coast. What we like even more is fabulous footwear to accompany us. So we've got some fancy footwear that's perfect for a romantic walk or running around a family picnic.
Check out these chic white sandals! Bring some bling to your outfit and get extra heel support with the back. Available in wide fit too.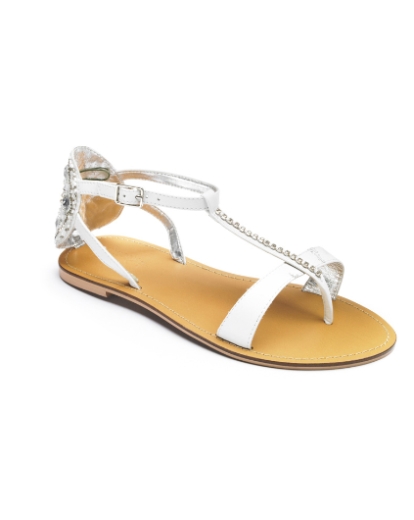 Add some height to your walk with these purple wedge flip flops. Easy to slip on and off, they are perfect for beach walks. Not a fan of purple, we have them in white too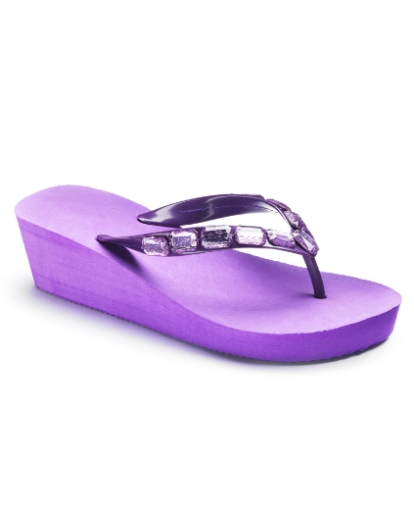 Next up we have the tunic. They're great to wear over jeans or leggings and so the perfect outfit for when it's mild and breezy. Wear bright colours such as this Ruby Rocks print top.  Or if you like more of a bold colour, go for this crinkle asymmetric hem tunic which you can wear from day to night and it's currently on sale for only £15 (but be quick)!
For festival fans, the first thing on the list is wellies! And even though it may be a scorcher of a day – you never know when you're going to need them, after all the weather could change. So these are a must-have for every British girl, perfect for any kind of festival and always handy to keep in the boot of your car. Don't let the mud and rain spoil your day and get out there in some fab boots – finally no more soggy socks!
Here's our favourite four:
Why not brighten up your holiday with a splash of colour from these gorgeous jeans. Mix and match these coloured jeans to suit your mood and stand out from the crowd. From bright yellow and red to pastels pink and purple to bold blue and green, these skinny jeans are the perfect match to tunics, vests and casual tops – but keep it simple, by teaming it with a black or white plain top. Keep your eyes peeled for more on-trend coloured jeans in the new season.
Here's our daring red jeans to dance the night away or shine like the sun in bright yellow!
Lastly to pack your travelling essentials (i.e: wet wipes, tissues, handgel, phone, torch) you'll need a good and fashion forward handbag. We think this one will do the trick, easy to carry and soft, plus we are still loving the fringe trend and think it looks fab on this wine coloured suede bag. Not forgetting the trusty parka for a light cover up – take a look at this one from our new Time Out collection.
Which festivals or UK town are you visiting this summer? xx