There's just something about polka dots – especially in black and white.
They've got that real 50′s retro thing going on, yet always look fresh. They're girly – but not frilly or fussy. Quirky – but oh so wearable.
We think it could be love!
Wearing a polka dot blouse with coloured skinny jeans is bang on trend: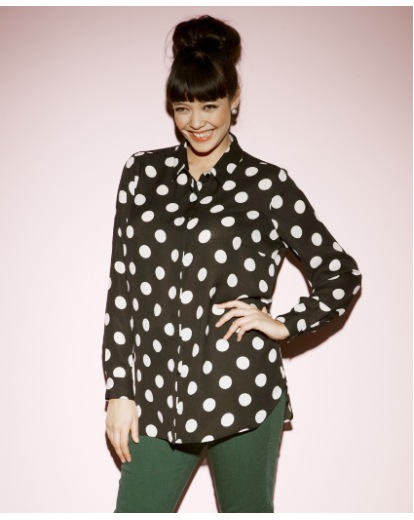 A prom dress shape really plays on that fifties theme: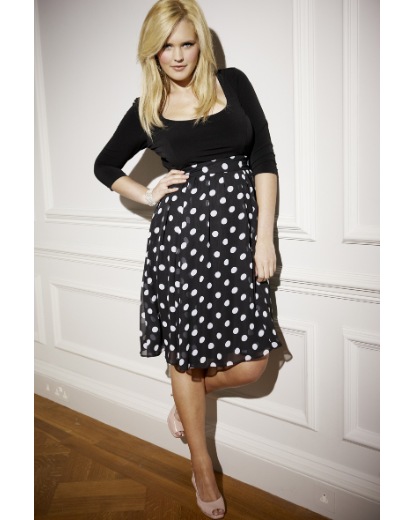 We're loving the way ladies are currently rocking our polka dot jumpsuit!
Here's Kellie B:
And Clare:
Polka dots make for adorable accessories: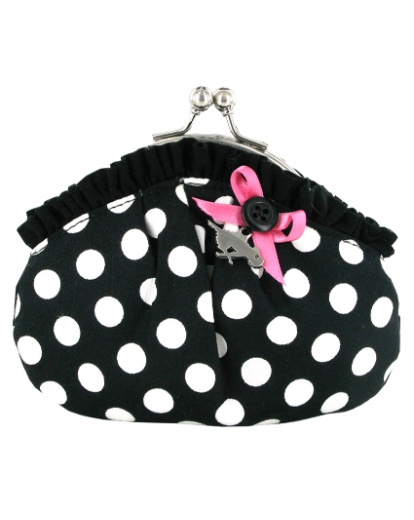 And retro style swimwear too!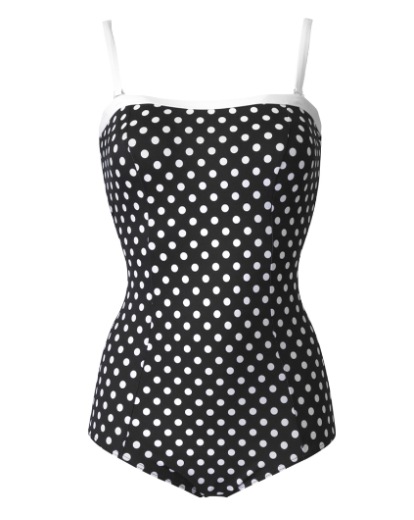 Are you a fan of polka dots?
3 Responses to "Dotty for Polka Dots!"